Deliver your
projects faster
with

// entity services
What is Entity Services?
A set of tools and services for automating the development of data-centric solutions
and accelerating digital transformation.

Generate fully functional .NET code and have it running in the cloud within minutes.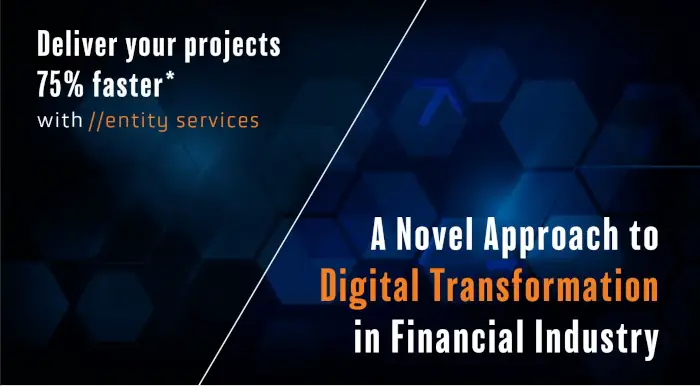 Get case study
Discover //entity services solution in real life case study example.
Learn how our innovative solution helped a well-known name in the banking and financial industry.